Our team is Dedicated, Specialized and Focused. We'll show you.
We are members of the Cushman & Wakefield Investment Sales, Capital Markets Group based in the firm's Vancouver office. We're the authority on multifamily properties in British Columbia, and true market specialists. Looking for an expert? We're what you need.
Our team is all about focus. We specialize in investment properties, gauge industry trends, and know where the best capital sources will come and how they'll behave to successfully transact. But investment properties are really a people business in every aspect, so more than anything we focus on the people and putting our clients first. We focus on their objectives and goals. We focus on providing a unique and tailored service platform that leverages all our collective skill sets and deep-rooted relationships. We focus on delivering an unparalleled and refreshing service experience for all of our clients. We focus on knowing them and what makes them tick. We focus on delivering them their desired result, and more.
We focus on being the best professionals to get the job done the right way, and on being even better people for our clients as their representatives. Give us a call, we'd love to meet you!
Client Services Coordinator
Close
Biography
David Venance is an Executive Vice President at Cushman & Wakefield based in Vancouver, British Columbia. He is part of the Capital Markets Group, working with a team specialized in multifamily asset and development land sales in all areas of British Columbia, but most active in the lower mainland. The multifamily team which David co-leads with Don Duncan covers all niches of the multifamily investment sector including apartment buildings, mobile home communities, stratified investment properties, residential mixed-use properties, and land to develop these communities on.
David is recognized as one of the top investment sales brokers in British Columbia having completed in excess of $1 billion in sales transactions while still under 40. Prior to joining Cushman & Wakefield's established capital markets and investment sales platform, David was a top-producing agent at another global firm where he received numerous awards and recognition for exceptional performance.
David has initiated, led and managed a variety of complex investment transactions in both development land and income producing assets, ranging anywhere from $1M to over $100M. He's recognized for his client tailored, collaborative approach to every assignment, regardless of client profile and deal size, which employs market leading standards of commercial brokerage. David's extensive market knowledge and thought leading strategies have enabled him to regularly exceed client expectations, for service and results.
David was in the first graduating class of the University of British Columbia's Okanagan campus in 2009 with a Bachelor of Management Degree from the Sauder School of Business. He was a founding member of the UBC-O Management Student's Association as well.
David is a big believer in giving back to his and other communities. He is a regular supporter of Ronald MacDonald House, Covenant House, the Jewish Community Centre in addition to other various charities in honor of his clients. In addition to different charities, David spent five seasons as a volunteer hockey coach at the Hollyburn Club in West Vancouver.
When not working, David spends time with his wife and daughter at their home on Vancouver's North Shore in the Deep Cove neighbourhood. He spends his leisure time in the summer playing golf as a member of the Capilano Golf & Country Club and enjoys playing hockey and snowboarding in the winter.
Close
Biography
Don Duncan is a Senior Vice President at Cushman & Wakefield ULC based in Vancouver, British Columbia. The multifamily team which Don co-leads with David Venance covers all niches of the multifamily investment sector including apartment buildings, manufactured home communities, stratified investment properties, residential/commercial mixed-use properties, and land on which to develop all of these types of projects.
Don has been with Cushman & Wakefield (previously Royal LePage) since 1987 and is consistently recognized as one of the top investment sales brokers in the company. With 34 years of experience, thousands of suites and home sites sold in hundreds of properties throughout British Columbia, his connections and contacts reach far and wide. While focusing on the lower mainland and Vancouver Island Don's knowledge and understanding of the market is very extensive.
Don has been involved in relatively straight forward 6 suite transactions to a complex multi building portfolio of over 1,000 suites in 13 buildings. This transaction attracted 65 offers and resulted in 9 separate buyer groups for a total value of over $260M. He is extremely well regarded by his clients and peers for his experience, work ethic and easygoing, kind approach to all the people that he meets throughout a transaction.
Born and raised in Vancouver, Don graduated from The University of Western Ontario with an honours Degree in finance and a Bachelor of Commerce Degree from Windsor University.
He is a regular supporter of BC Cancer Society, Pacific Autism Family Network, Movember, and the MS Society.
Don has lived with his wife on Bowen Island for many years and commutes to downtown Vancouver on a daily basis. He is a founding member of the Bowen Island Golf Club and serves on the board of the water district in which he lives. Weekend projects seem endless as he changes from his suit to his plaid jacket and work boots to enjoy cutting lumber with his portable saw mill on his property. He is also an avid boater and member of Thunderbird Yacht Club.
Close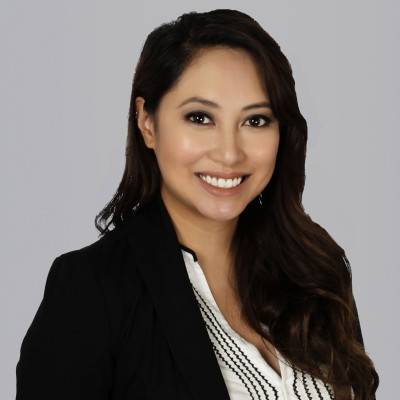 Client Services Coordinator
Holly Damaso
Biography
Holly Damaso is an integral member of Cushman and Wakefield's Multifamily Investment Team led by Don Duncan and David Venance.
Joining Cushman and Wakefield in 2018 as a Client Services Coordinator, Holly serves as the first point of contact for the team, and manages all facets of marketing, client services, due diligence and overseeing property transactions.
Recognizing that each property has a unique story, Holly applies her creativity to develop impactful print and digital marketing campaigns, which work to drive awareness and visibility in the marketplace and advance the vision of both the team and their clients.
With a passion for service excellence, Holly approaches each project with enthusiasm and purpose. Through exceptional organization and time management, Holly ensures that all projects are followed through from start to finish and all deadlines are met.
With a real estate background of residential and land development, commercial real estate was a natural step for Holly. Her previous experience allowed her to actively work with buyers and sellers, develop marketing strategies and cultivated strong client relationships along the way.
Holly graduated from BCIT with a Business Administration Degree and Diploma in Business Management. In her spare time Holly enjoys playing with her French bulldog, Henry and rummaging the shelves of her favourite store, HomeSense.
Cushman & Wakefield is a world class platform of leadership and support, depth, and industry expertise which provide our clients with proven solutions and opportunities for their commercial real estate objectives.
1. Our Senior and Specialized Asset Team is Committed to Delivering an Interactive & Collaborative Approach
2. Dynamic Relationships with Multifamily Investors Active in the Market
3. Unmatched Momentum Transacting Multifamily Assignments Across Metro Vancouver
4. Real Time Intelligence Leveraged from Our Expertise
5. Understanding Speculative Pricing and How to Drive Value
Consistent drive to deliver results on behalf of our clients.